En una sorpresiva e innovadora jugada, el Central Bank of Norway decidió dar como ganadores a 2 agencias en una licitación para los nuevos billetes del banco. Luego de invitar a 7 agencias, el banco decidió utilizar un lado totalmente pixelado, con un diseño innovador y moderno creado por Snøhetta y usar el otro lado de diseño tradicional y costumbrista creado por The Metric System. Así el nuevo billete complementa el trabajo de 2 agencias en una jugada totalmente sorpresiva y futurista.
El diseño del nuestros billetes son abstractos y pixelados para crear un patron de bloques de colores en diferentes sombras, nos dice Snøhetta.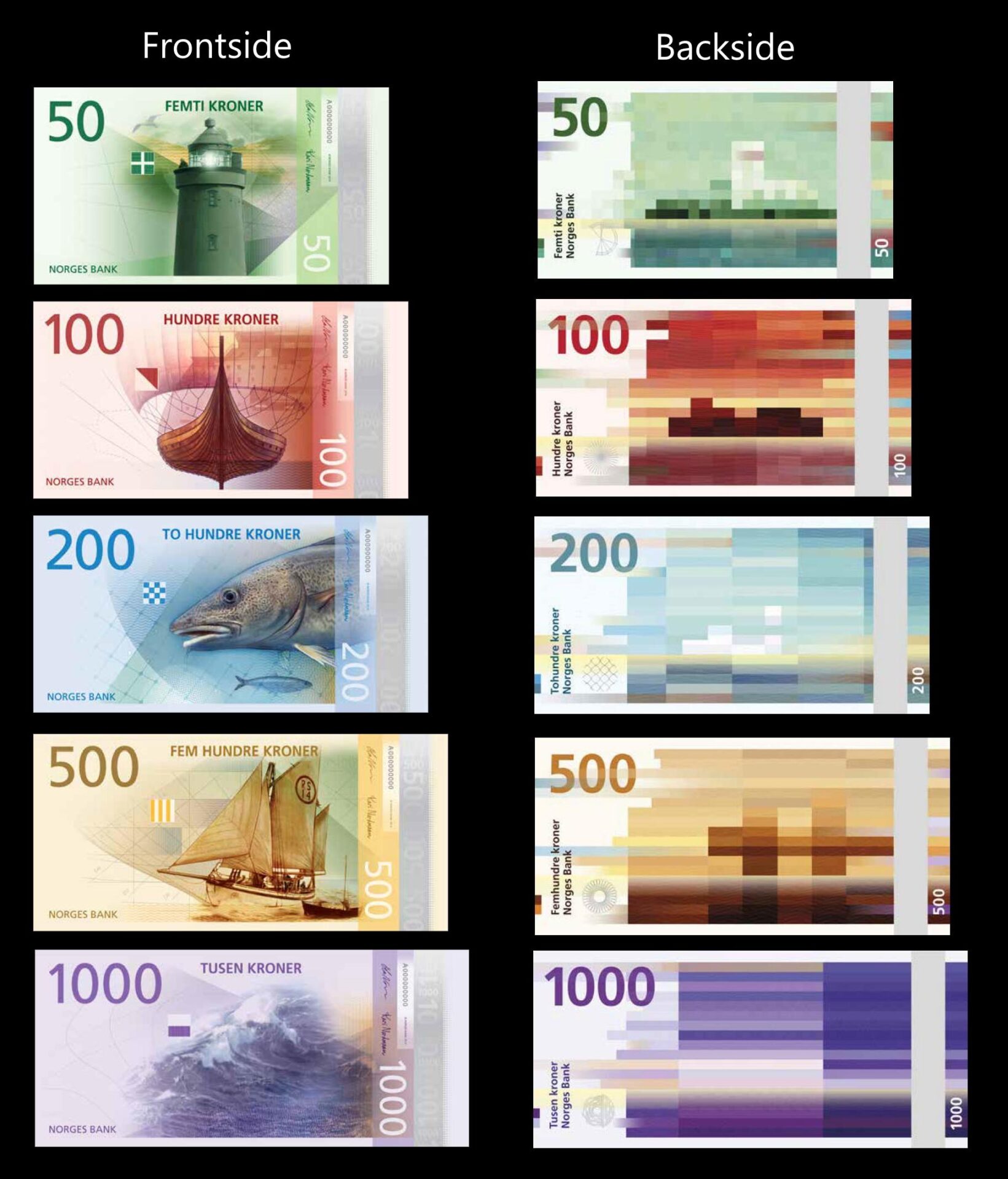 Nuestro diseño es un reflejo expresivo abierto, brillante y típicamente nórdico, asegura The Metric System.
Ahora el Norges Bank se encuentra trabajando para integrar los elementos de seguridad requeridos para crear así un billete legible a prueba de copias y sera lanzado recién en 2017.
Todos los diseños que participaron en esta licitación son accesibles desde este PDF y a su vez están siendo exhibidos en Oslo, Rosenkrantzgate 21 hasta el 26 de Octubre de este 2014.