Se han preguntado porque las frutas y vegetales en los supermercados son tan iguales, uniformes, mismo tamaño, casi perfectas? Bueno, es porque tienen un standard de belleza, si, aunque suene loco, es verdad. La mayoría de las grandes cadenas del retail tienen reglas en cuanto a tamaño y color, y cuando algunas frutas o vegetales no las cumplen no es posible venderlas, así el productor tendrá que intentar venderlas en otros lados y en la peor situación terminaran en la basura… cuando hay gente dispuesta a comerlas de todas formas, sobretodo en estos tiempos cuando es un pecado desperdiciar comida.
Con esto en mente la agencia Marcel en Paris ha creado para su cliente Intermarché, una de las mas grandes cadenas de supermercados de Francia la campaña llamada "les fruits & légumes moches / inglorious fruits & vegetables" o en español "frutas y verduras feas", simple y hermoso.
Asi buscando entre las mas feas frutas y hortalizas imaginables, Marcel y Intermarché presentan The Grotesque Apple, The Disfigured Aubergine, The Ugly Carrot, The Failed Lemon, The Hideous Orange and The Ridiculous Potato con un clasico y elegante estilo francés reventar estos anuncios en la prensa. Lo interesante de esta campaña es que asi aprovechan toda la producción de frutas y verduras, reduciendo el impacto de desperdicio de comida y ayudando a la economía presentándolos a precios 30% más bajos que lo normal.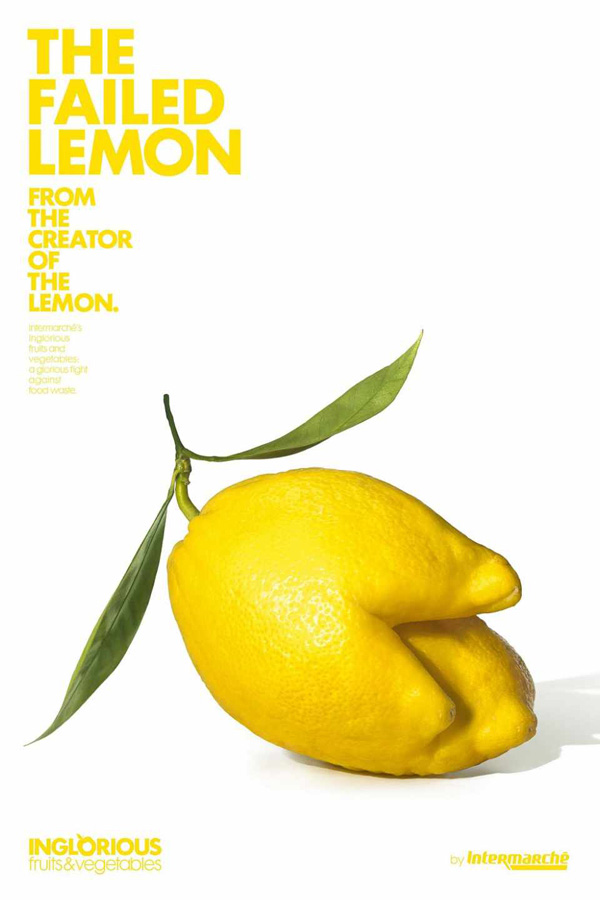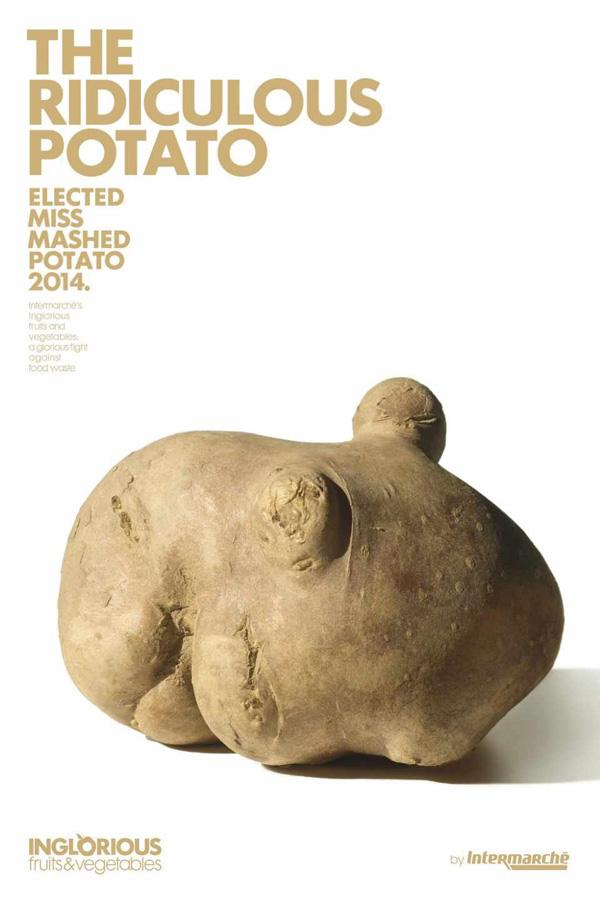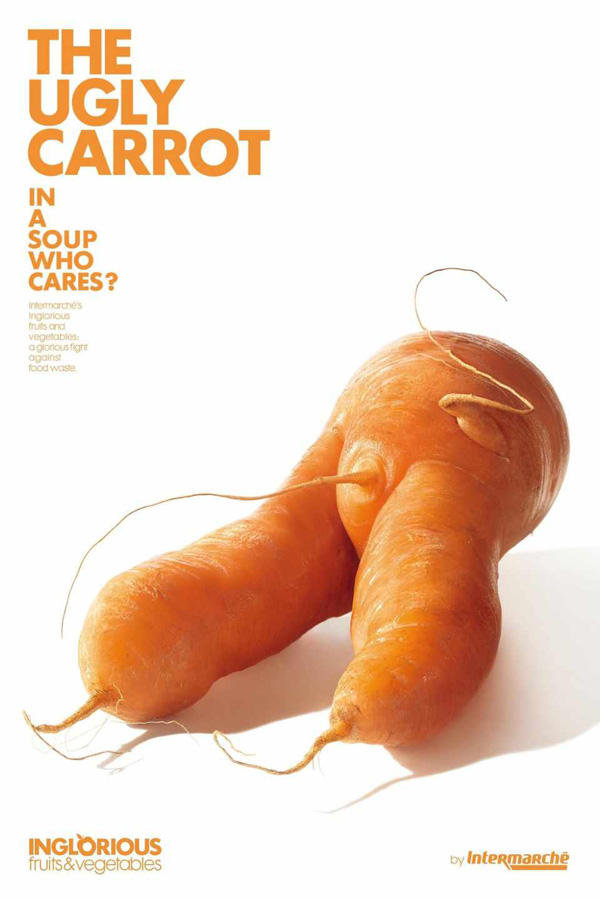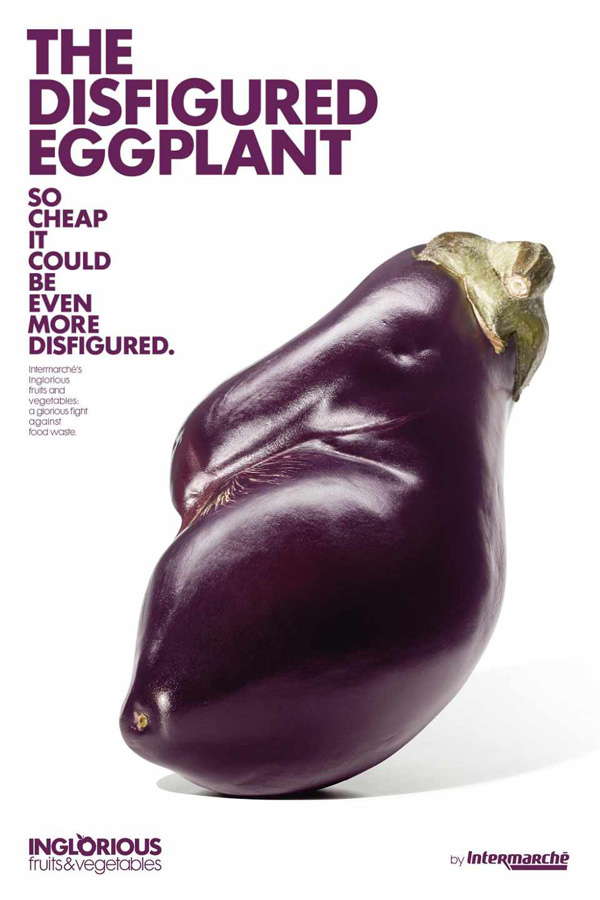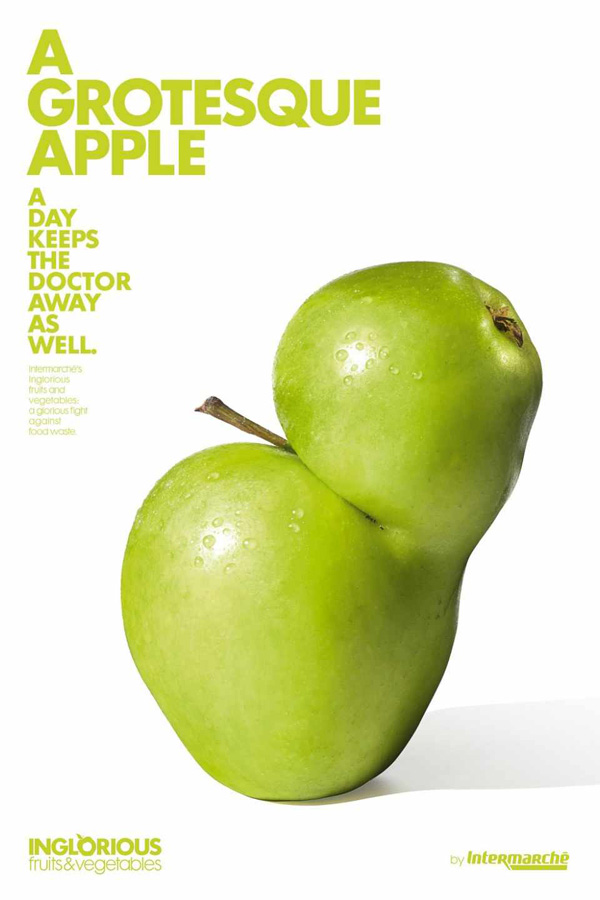 Este es el tipo de campañas publicitarias que dan gusto compartir. La revolución sin armas es posible, sobretodo cuando vienen desde un budget publicitario.
Advertising Agency: Marcel, Paris, France
Chief Creative Officers: Erik Vervroegen, Anne de Maupeou
Executive Creative Director: Dimitri Guerassimov
Creative Director: Julien Benmoussa
Copywriters: Julien Benmoussa, Gaëtan Du Peloux, Youri Guerassimov
Art Directors: Youri Guerassimov, Gaëtan Du Peloux, Anais Boileau
Account Supervisor: Blandine Mercier
Account Manager: Lou de Keyzer
Project Manager: Noëlla Neffati
Strategic Planning: Guillaume Le Gorrec, Leoda Esteve
Global Print Manager: Jean Luc Chirio
Art Buyer: Soone Riboud
Producer: Justine Beaussart
Photographer: Patrice de Villiers
Retouching: L'asile Paris