Muy pocas veces aparece un video que te hace parar lo que estas haciendo, lo que piensas e incluso detener tu respiración. Asi con un alucinante video cerro abajo en alta velocidad, Arbor Skateboards presenta a James Kelly derrapando en algunas carreteras en la montaña cuesta abajo a una velocidad bastante ridícula, poniéndote los pelos parados, sobretodo en el minuto 2:28 en donde literalmente salté de mi escritorio. Lamentablemente no se sabe bien donde fue filmado pero si revisas otros videos de Arbor veras que es una locación bastante común para ellos, al parecer se trataría de las Western Sierras, pero esto no esta confirmado.
James Kelly es un rider de Petaluma, CA y en este video exhibe una nueva tabla de downhill especialmente diseñada para él, la James Kelly Pro Model, una tabla larga de 38.50" con 9.75″ de ancho, ruedas de 27.00" – 30.00" y un super hipster arte gracias al diseñador, ilustrador y tipógrafo Eric Waetzig (A.K.A. Me And Gonzo).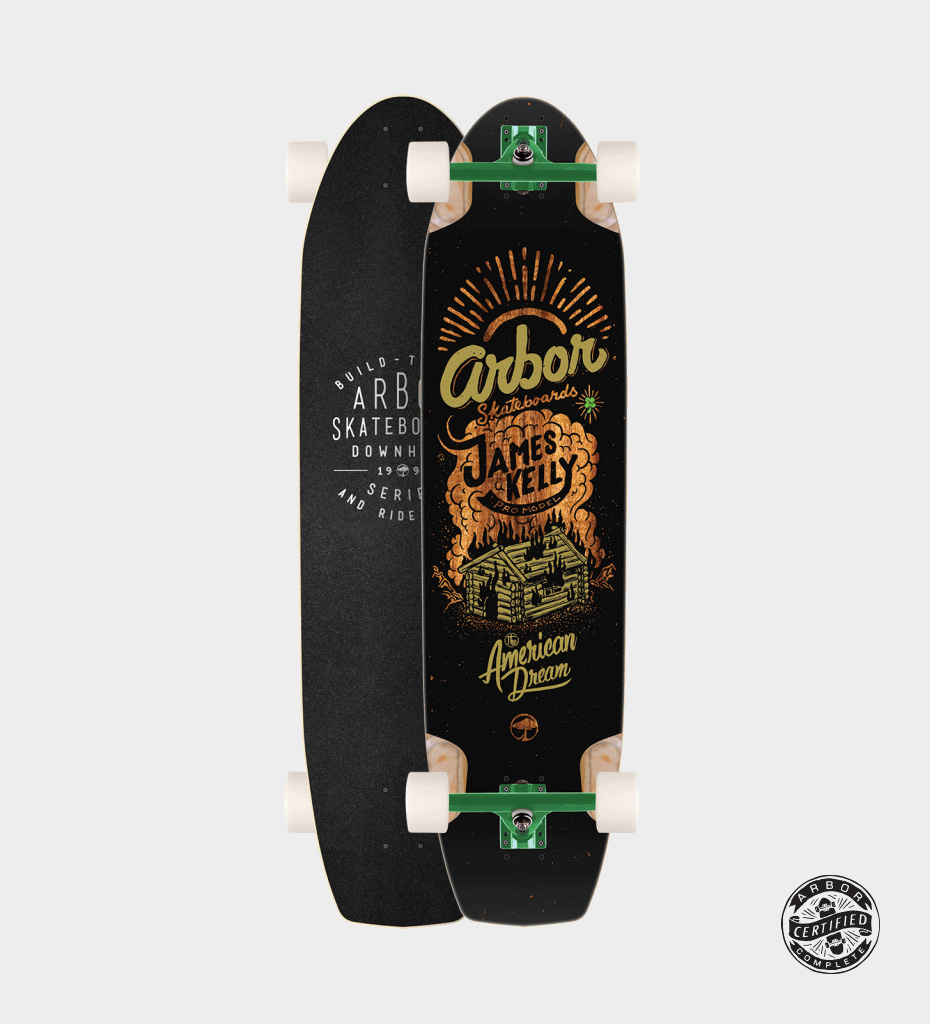 El video esta super bien filmado, sobretodo pensando en la velocidad del rider y las curvas de la montaña, su edición esta increíble y cuenta ademas con una inusual elección de música, Swans con su potente track 'Jim' del album My Father Will Guide Me up a Rope to the Sky (2010).
Gracias Manu por compartir esta joyita para los amantes de la adrenalina. Disfruten!